The main constructional characteristics of Press Room feeders are
•
Rigid & Strong Structure with minimal wear characteristics, mounted as close as possible to the die set or on the die in case of thin strips
•
Durability (all sliding components are hardened or hard-chrome plated - pistons in stainless steel - hard brass cylinder lines to avoid oxidation problem)
•
Very High Pitch Accuracy because of powerful front and rear shock absorbers
•
Quiet
•
Low Air Consumption & Inexpensive
•
Simple Installation (it is an interchangeable component from one
die set to the other)
Infrastructure :
Press Room continuously upgrades its infrastructure to match the latest in technological advancements. This includes the best manufacturing machines with the most accurate measuring instruments and techniques.
CNC Machines at our works include TAL 5-AXIS Vertical Machine Center & TAKISHAWA 4-AXIS Turn Mill Centre.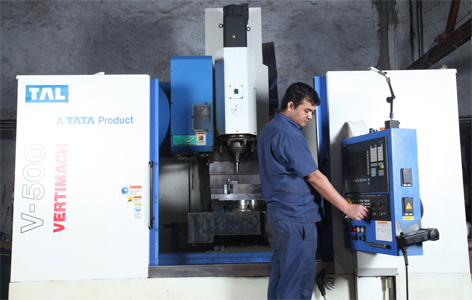 TAL 5-AXIS Vertical Machine Center with RENISHAW Work Piece Off Setting
Device & RENISHAW Tool Setter
TAKISHAWA 4-AXIS Turn Mill Centre
Design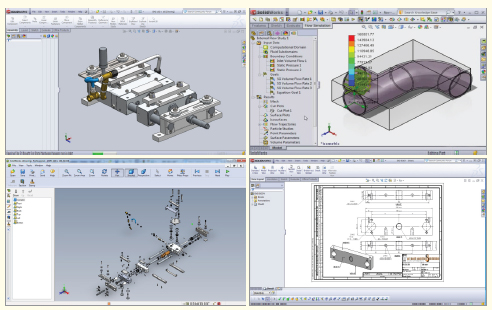 Press Room uses latest softwares like SolidWorks to design, test against real world conditions & get the same into production quickly & efficiently.
Part Modelling & Detail Engineering Drawing is done using SolidWorks or AutoCAD.
Complete 3D assembling & interference checking is done using SolidWorks Assembly.
Detail Exploded View & e-Drawings Conversion (for customers) so that maintenance & required spares can be ordered without any downtime.
Detail FEA analysis is done using SolidWorks Simulation & Flow Simulation.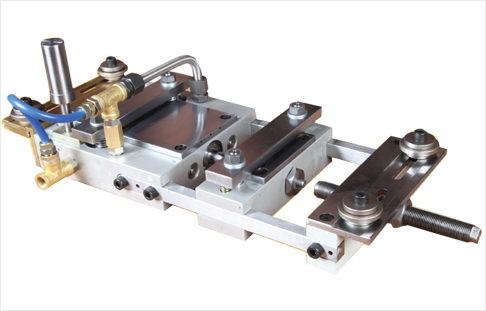 Light Series (LS)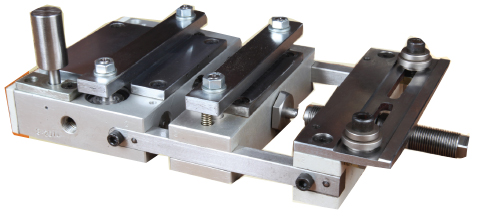 Mid Series (MS)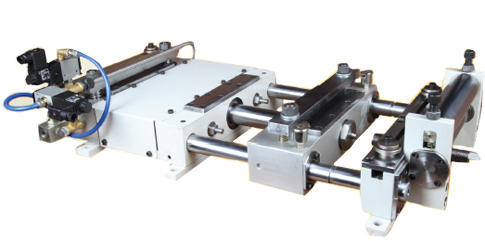 Extra Mid Series (EMS)
Special Features
• Accuracy ± 0.02mm to ± 0.04mm achieved in proper working conditions.
• Built in pilot release arrangement.
• 100% Additional Performance.
Pneumatic Feeders to meet new competitive challenges in Speed / Accuracy / Reliability / Longer life.
With an intense market research & practical experience in metal stamping based on regular market interaction, We have brought a range of Pneumatic Feeders to suit your exact requirement and application. Working on customer relations management theory, we offer a complete package of problem solving solution. Our field experience staff can help in setting your complete line & can guide you to select the perfect equipments & tooling.

Press Room Pneumatic Feeders made from special alloy aluminium & are made in a modular way for automatic feeding of metallic & non metallic strips including paper, plastic, fiber, wires, tubing, extruded material.Technically advanced design, selection of finest material, combined with strict quality control manufacturing, has resulted in most reliable air feeds for Indian Tough Condition. Models available uptill 600mm wide, 5mm thick, 600mm pitch / stroke length.